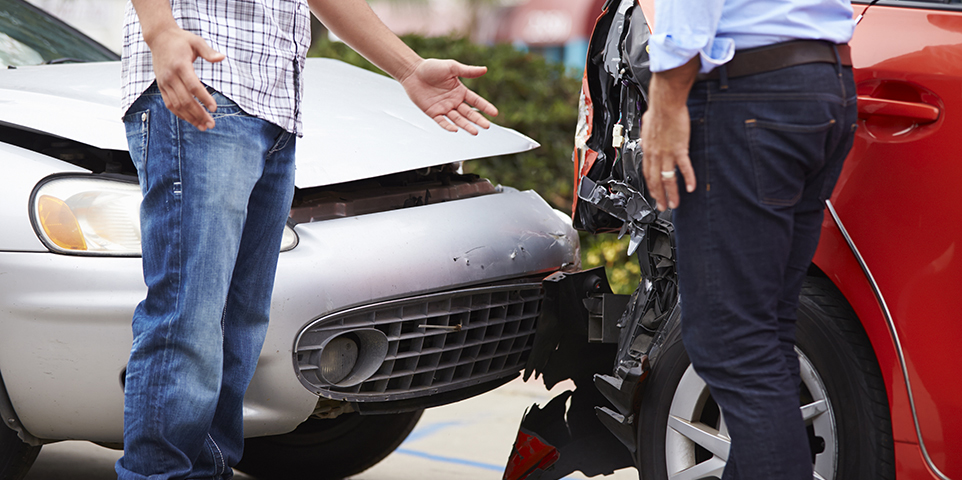 Bad driving records are not all that uncommon. It is not always easy to abide by traffic laws 100 percent of the time, and the police are constantly on the lookout. Car insurance becomes a little bit trickier with a bad record and by trickier, we mean more expensive. It can also be tough to find an insurance carrier willing to insure you depending on how bad your bad driving record is.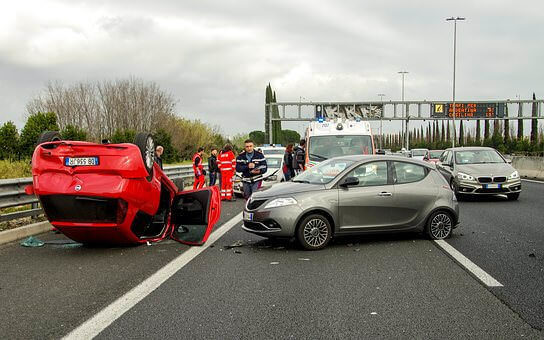 Drivers with poor records often have the most difficult time shopping for car insurance. Their records not only makes their premiums significantly higher, but insurance providers can refuse to sell them a policy all together. Because bad drivers are more likely to get into an accident and thus file an insurance claim, many providers believe these drivers will end up costing them more money than they're worth. After all, insurance is a business. States have varying laws that determine how far back insurance providers can look into your driving record to assess your rates. Most insurance carriers are interested in violations within the past five years, but some will be able to look back even further. Driving violations can include anything from speeding tickets, DUI's, to at-fault collisions.
The cheapest car insurance for drivers with a bad record will depend on what what types of traffic violations they have been convicted of, or accidents they have been in. However, we found that Windhaven or Infinity typically offered bad drivers the cheapest rates. These two companies quoted rates up to 40% less than the average, though the potential savings differs based on what incidents were on the driving record we considered. However, since rates vary significantly by incident, the best way for those with a bad driving record to make sure you get the lowest car insurance rates is to gather rates from multiple insurers. Here at Star Nsurance, we quote your clients out through 45 different carriers to make sure you get the cheapest rate, even if you have a less than perfect driving record. Call us today 813-563-5577
How Does a Bad Driving Record Affect Car Insurance?
Insurance companies charge higher rates to drivers that they expect will cost them more through insurance payouts—either for damages inflicted on other motorists that they are liable for, or to pay for vehicle repairs or replacement that result from a collision insurance claim. According to the models that insurance companies use to set rates, drivers that have previous car accidents and violations on their records are more likely to be in future accidents. They are, therefore, charged higher car insurance rates due to the increased risk they represent to the insurers.
Not all traffic violations and accidents are equal; typically the more severe the incident, the greater the car insurance cost increase. Minor accidents and violations—speeding or running a stop sign—are likely to only cause a relatively minor increase in premiums of around 14%. However, if you are convicted of a serious traffic violation—a DUI for example—you could see a difference in rates of 41%. See the chart below on how certain violations will affect your Insurance rate. Obviously, the less severe the violation, the cheaper your Insurance rate will be.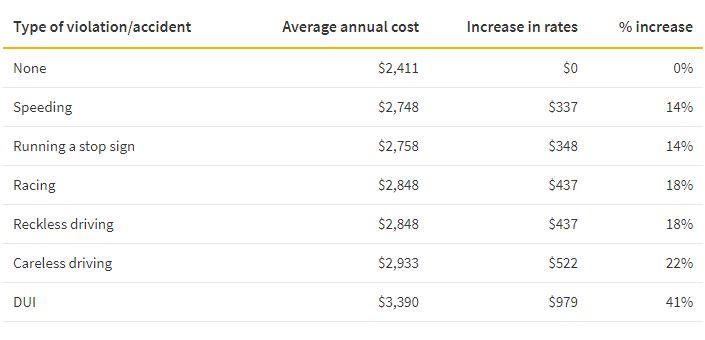 The good news is that a bad driving history won't impact your auto insurance rates forever. Insurers typically only factor in accidents and traffic violations from the past three years. This means that incidents that occurred more than three years ago are unlikely to have any effect on your car insurance rates and may not need to be reported to your insurer. However, there is an exception when it comes to DUI convictions, which have the potential to affect you car insurance rates for up to five years. In addition, certain carriers do go back five years, but once that time is up your rate will not be affected.
How to Get Car Insurance With a Bad Driving Record
To get affordable car insurance rates, individuals with a bad driving record may have to spend more time and effort shopping for auto insurance. This is because insurance companies might quote these individuals exorbitant rates for their auto coverage. Furthermore, some insurers may not even offer coverage to high-risk drivers, such as those that require SR-22 insurance.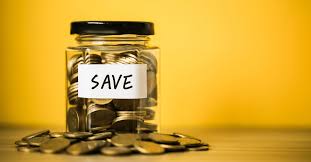 Begin by Shopping for Car Insurance
Most of the time, if you recently received a major traffic violation or your third minor violation, it is time to start shopping. Your old carrier is probably either going to jack up your rates sky high or possibly non-renew your policy effectively terminating your relationship.
Start at the high-risk agencies who deal with non-standard auto policies. It's important to find a provider that specializes in these types of policies so that you can get the appropriate coverage and discounts. Car insurance providers that cater to poor driving records understand your challenges and needs more than the standard insurance company. They'll be able to give you advice on which coverages to add, increase, decrease, or avoid. They'll also have a better idea of which discounts you can use to lower your rates. It's important to shop around for quotes because what one provider considers a poor record, another would consider standard. There are a handful of high risk providers that are often subsidiaries of a larger company. Star Nsurance deals with non-standard Car Insurance policies every day. We will have a few options for you when it comes to deciding on the right carrier. Hopefully, you will be treated with respect no matter which agency you go to, but sometimes going to an agent that deals with high-risk drivers on a daily basis will be your best bet for good service. A high-risk agent like Star Nsurance is going to be very familiar with SR 22 filings if you need one and obtaining your new policy should be easy. SR-22 (or FR-44 in some states) insurance refers to a special type of policy for individuals with bad driving records that requires an insurer to file a certificate of financial responsibility that confirms you have the required amount of liability coverage. Usually, this is only necessary for individuals with pretty serious convictions on their driving records—such as DUIs—and those that have had their driver's license suspended. To read more about getting a cheap SR-22 policy, click HERE or give us a call at 813-563-5577.
If you require a SR-22 form to be filed on your behalf, major insurers—such as Farmers, State Farm and Allstate—might not be an option, as they may choose to not to offer you coverage because of your bad driving record. Instead you may have to consider nonstandard auto insurance companies that specialize in offering coverage to high-risk drivers. Some examples of nonstandard car insurance companies include Windhaven Insurance, Dairyland, and Infinity Insurance. However—since the impact of a bad driving record on your car insurance rates changes over time—you should shop around for insurance regularly to make sure you are getting the lowest rates.
Be forthcoming with your driving record. Some insurance agents manually put in your driving record based on the information you give them. They do not run the actual driving record until you agree to purchase the policy. It is becoming standard procedure because more and more often the agents are paying the cost of running a driving record if a policy is not purchased. Therefore, if you want an accurate quote, you need to provide accurate information.
Think About Reducing Coverage
Comprehensive and collision rates soar when a driver has a bad driving record. Removing comprehensive and collision can reduce your overall costs significantly. Is your car too nice to drive without full coverage? Unfortunately, it might be time to sell your fancy vehicle and get something more affordable. Stick with a used mid-sized vehicle with good safety features, preferably one that you feel comfortable driving without comprehensive and collision coverage. 
Discounts for High-Risk Drivers
Even high-risk insurance agencies offer discounts. Check for a financial stability discount, homeowner discount, multi-policy discount, and prior proof of insurance discount just to name a few. Ask your insurance agent what you are missing, so you can verify whether or not you should be receiving the discount.
Select the Best Payment Plan
Did you know you can save money based on which payment plan you select? Make sure you let the insurance agent know if you can pay in full because that usually gets you a discounted rate. Even selecting to pay with automatic withdraw from your bank account or credit card can save you significantly versus paying through the mail.
Stay Positive and Insured
High-risk drivers often find it difficult to stay insured. Whether you think it's not fair or you think you are going to be high risk forever, that mentality is going to keep you high risk. Letting your car insurance lapse is one of the most common ways people stay high risk for extended periods of time. Your points will drop off, but if you do not keep your car insurance active, you are likely to keep paying high-risk rates for a very long time. As always, Star Nsurance is here to help. Call us today at 813-563-5577 for a FREE QUOTE!