Having full coverage gives you much better protection than the mandated minimums — especially for wrecks that aren't your fault — but it also means higher rates. The rate increases are steep in some cases, but just one comprehensive or collision claim can make the cost worth it. Replacing a stolen car or repairing your vehicle after a crash could mean paying thousands of dollars out of your own pocket if you don't have the right insurance. These average rates can help you know what to expect, but to get the cheapest full coverage insurance possible, you'll want to shop around. Star Nsurance helps our clients find the Cheapest Car Insurance policies. Call us today 813-563-5577.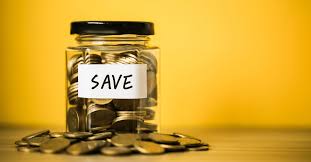 What is included in a Full Coverage Car Insurance policy?
The law in Florida states that you have the minimum requirements of insurance protection. This means that it is a crime to drive without basic liability insurance. Liability insurance is the only policy you will be required to have. Liability insurance is your way of taking responsibility for your actions on the road.

If you damage someone else's property, you are under obligation to pay for the damages. Since it's unlikely you have thousands of dollars at your disposal, the only logical thing to do is buy car insurance that covers your liability.

Liability insurance covers three different areas: bodily injury of the other motorist, bodily injury of multiple drivers in the other vehicle, and property damage. Liability insurance will be listed by numbers; for example, 50/100/25. The highest number represents (in thousands) the maximum that the insurance company will pay for each respective category.

In the state of Florida, the minimum requirements are $10,000 of Personal Injury Protection, which are medical payments for YOU, and also $10,000 of property damage. The state does not require its drivers to maintain bodily injury coverage but many insurance companies will not sell a policy without minimum bodily injury limits. Under the Financial Responsibility Law, if a driver is held to be at fault in an accident that results in bodily injury or property damage must have full liability coverage. Specifically, the law requires that any person have liability coverage at the time of the following:

A crash where you are at fault and injuries have occurred.
A suspension for too many points against your driver license.
A citation for DUI, which results in a revocation.
A revocation for Habitual Traffic Offender.
A revocation for any serious offense where this department is required to revoke your license.
Below is a picture that illustrates the Requirements in the state of Florida for Liability Insurance coverage:



To get the cheapest Full Coverage policy, it must have at least the minimum liability coverages, $10,000 of Personal Injury Protection, which are medical payments for YOU, and also $10,000 of property damage. Keeping your liability limits at the minimum will keep the cost of the Full Coverage policy cheaper. Read more HERE on the differences between Basic Coverage and Full Coverage.
Comprehensive and Collision aka "Full Coverage"
Full coverage insurance is not required in Florida or in any other state. This is coverage that protects you and your automobile. If you feel that you do not need collision coverage or comprehensive coverage, then you are not obligated to buy this policy.

TIP: This is the most expensive coverage because you are insuring your vehicle and asking the insurance company to pay for the damages you do to your car. To get a cheaper policy, you can waive this coverage. We only recommend this for older or less expensive vehicles. Call us today if you have any questions.

Many motorists are surprised to learn that they can cut their car insurance premiums in half (or perhaps even more) by cutting full coverage from their policy.

Full coverage auto insurance protects you if your vehicle is damaged or totaled, covering both collision and comprehensive coverage.

Comprehensive:
Comprehensive coverage will cover physical damage for all the things that can happen to your vehicle other than a collision. Full coverage cannot be possible without comprehensive coverage.
Here are a few specifics covered by most comprehensive plans:

Animal-induced damage
Falling objects
Fire
Theft
Vandalism
Weather damage
Collision:
Collision coverage is the coverage that gives you the broadest protection and is always included in full coverage auto insurance. Collision coverage ensures your vehicle will be covered regardless of what causes the damage. Collision covers damage for all accidents and since collision cannot be purchased without comprehensive coverage anything other than an accident will still be covered.

Remember, though full coverage car insurance is not required by law, most car dealerships and banks will require their financing customers to purchase a comprehensive insurance policy instead of just liability insurance.

If your vehicle is all paid up and 100% yours, you may be wondering whether or not you should keep your full coverage policy.Just because you can drop full coverage doesn't mean it is necessarily a good idea. The key is striking a balance between risk tolerance and affordability.

On the one hand, you could have more coverage than you realistically need, which means you're wasting money. On the other hand, if you purchase insufficient insurance, you could be out of luck following an accident.

Here's a scenario: Let's say you buy a brand new $30,000 car with cash. Could you afford to replace it on your own if you're at fault in an accident and have only liability insurance? Maybe.

But is it worth saving a couple hundred dollars a year on insurance to take the risk? Probably not.

At its core, auto insurance is the transfer of risk. These are just a few of the questions you need to ask as you make the decision.

Do the Math
When it comes to determining your level of auto insurance, it's all about the numbers. In order to decide between full coverage and liability insurance, you need to assess the following factors:

Age: While age shouldn't be the sole determinate, especially if your car is in pristine condition or the mileage is low, it's definitely a factor worth considering. If your car is nearing its 10th birthday, it has likely depreciated and may not be worth the cost of full coverage. Your antique roadster is an obvious exception.
Mileage: Along those lines, your vehicle's mileage plays into its value. If your adventurous treks, carpools, and commuting have left you with over 100,000 miles of memories, your car's value has dropped in response.
Wear: All those years of memories usually come with some wear and tear. If your car's decline is really notable, that will factor into its overall worth, too.
Loan: Do you own your vehicle? If you've paid off your auto loan, you may want to consider downgrading your coverage, in accordance with the other factors on this list.
Value: Overall, you need to take a look at the factors above to determine the value of your car. Is it worth the cost of coverage to repair or replace it in the event of an accident? The less expensive your vehicle, the less your need for full coverage is.
Replacement Cost: Now take those numbers and compare them to your deductible costs. If you wrecked with liability coverage only tomorrow, could you pull the replacement value out of your pocket?
Policy Cost: How much are the premiums and the deductible on your policy? If they exceed your means, you could consider switching policies. Or, if you're well within your means and the coverage is stellar, you may want to hold onto that full coverage policy.
Coverage: Here is the ultimate question when it comes to deciding on auto insurance. Which policy will provide the best coverage for your needs?
Emergency fund: How does your emergency fund look? If it's non-existent or looking thin, you should probably keep your full coverage policy while working to build it up.
Pro Tip: Use the 10% rule of thumb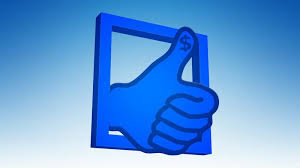 If the annual cost of your full coverage insurance is more than 10% of the replacement value you would receive from your insurance company, then it may be a good idea to drop full coverage.

For example, let's say your car is worth $4,000, and you have a $1000 deductible. After paying your deductible, the most you would get from your insurance company would be $3,000.

If your insurance premiums for full coverage are more than $300 a year, then it may be a good idea to drop the full coverage and go with liability only.

You can save a fair amount of money on your premiums each month to put toward an emergency fund to cover any damages or repairs which you may need for your vehicle, or toward a new car fund.

'
Don't Drop Full Coverage Just Because You Can

Some people will drop full coverage to limited coverage as soon as they pay off the vehicle. Typically, they will base this decision on their driving track record and assume nothing major will happen that they can't compensate for out of their own pockets.Accidents are by definition, unpredictable. Anything can happen to anyone at any time. My advice is to get the best coverage you can afford at the fairest rates. Call Star Nsurance today at 813-563-5577 for a FREE QUOTE. Our Insurance experts will weigh your options and give you the most coverage that is needed for the lowest price.
How do I decide which Full Coverage policy is best for me?
Many car owners avoid buying full coverage policies because they think they are too expensive. Or they've checked with their current carrier and were intimidated by a pricey quote. But you'll be surprised how affordable full coverage insurance can be. Auto insurance carriers are eager to sign up new customers, so competition is fierce to offer prices that are attractive. This is why it is possible to get top-of-the-line coverage from well known and trusted insurers at a low price. But only if you comparison shop.
This is where we can help. By calling us at 813-563-5577 you'll be able to rest assure we are quickly compare multiple insurance quotes side by side, making finding the cheapest full coverage car insurance a snap.
If you are looking for cheap full coverage car insurance near you, you'll be happy to hear our office is available 6 days per week to track down the best deals in your area. Just give us a call, and within a few minutes our experienced licensed agents will scan our nationwide network of insurance providers to help you find the best prices on Full Coverage Car Insurance. Call us today!