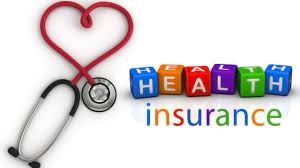 The closest thing to 'real' insurance if you missed open enrollment
For people who didn't enroll in coverage by the end of open enrollment, aren't eligible for employer-sponsored coverage, and aren't expecting a qualifying event later in the year, the options for 2019 coverage are limited to policies that are not regulated by the ACA. This includes short-term health insurance, some limited-benefit plans, accident supplements, critical/specific-illness policies, dental/vision plans, and medical discount plans. Here at Star Nsurance, we offer all of these products at a CHEAP price. Read on for more information about these different Health Insurance plans.
Some of these policies are a good supplement to regular major medical health insurance. But most of them are not a good option to serve as stand-alone medical coverage—except short-term health insurance, which is available in Florida, and all but seven states.
Short-term coverage is the closest thing you can get to "real" health insurance (Read more on this HERE) if you find yourself needing to purchase a policy outside of open enrollment without a qualifying event. For most of 2017 and 2018, short-term plans were capped at three months in duration, due to an Obama Administration regulation that was finalized in late 2016 and took effect in 2017. But HHS finalized new rules that drastically expanded the allowable duration of short-term plans as of October 2018.

The Obama-Administration HHS implemented the regulation to cap short-term plans at three months in an effort aimed at "curbing abuse" of short-term plans. At that point, under HHS Secretary Sylvia Matthews-Burwell, HHS noted that short-term plans are exempt from having to comply with ACA regulations specifically because they're supposed to only be used to fill gaps in coverage — but instead, people had been using them for up to a year at a time, effectively removing healthy people from the ACA-compliant risk pool and destabilizing it over the long-run.
In 2017, several GOP Senators asked HHS to reverse this regulation and go back to allowing short-term plans to be issued for durations up to 364 days. And the Trump Administration confirmed their commitment to rolling back the limitations on short-term plans in an October 2017 executive order. The new rules that HHS finalized in August 2018 (and which took effect in October 2018, 60 days after being published in the Federal Register) implement the following provisions:
Short-term plans can now have initial terms of up to 364 days.
Renewal of a short-term plan is allowed as long as the total duration of a single plan doesn't exceed 36 months (people can string together multiple plans, from the same insurer or different insurers, and thus have short-term coverage for longer than 36 months, as long as they're in a state that permits this).
Short-term plan information must include a disclosure to help consumers understand the potential pitfalls of short-term plans and how they differ from individual health insurance.
But states can still impose stricter rules, and well over half the states do so. Some are long-standing rules, while others are newly-adopted rules that states have implemented in an effort to prevent the Trump Administration rules from destabilizing their individual insurance markets and pushing healthy people into less comprehensive coverage.
Although premium subsidies are not available for short-term plans, the retail prices on these policies are more affordable than the retail price (ie, unsubsidized) on ACA-compliant plans, and they do still serve as a good stop-gap if you just need the policy to cover you for a few months when you're in between other policies. However, if your income makes you eligible for the Obamacare premium subsidies, it's essential that you enroll through your state's exchange during open enrollment (or a special enrollment period triggered by a qualifying event like losing access to your employer-sponsored health insurance); otherwise, you're missing out on comprehensive health insurance and a tax credit. See below chart on how the prices of short term plans compare what you can find on the Health Insurance Marketplace.
If you have any questions about your eligibility for Health Insurance premium tax credits, call Star Nsurance at 813-563-5577 to speak to a licensed Insurance agent that can help you navigate all of the different plans, and find the Cheapest option for your needs.
Some short-term plans have provider networks, but others allow you to use any provider you choose. Unlike ACA-compliant plans, short-term policies have benefit maximums. But the limits on some short-term plans are more reasonable than the infamous "mini-med" plans that barely covered a few nights in the hospital.
Lifetime maximums of $750,000 to $2 million are common on short-term plans. While this is not as good as regular individual insurance plans that no longer have annual or lifetime benefit caps, it's roughly similar to a lot of the plans that were available just a few years ago in the individual market. And the concept of a "lifetime" limit doesn't really matter when you're talking about a plan that lasts for at most 36 months (the maximum amount of time a single plan can remain in effect under the new federal rules), since you won't be able to purchase another short-term plan if you develop a serious health condition.
But you'll see plenty of short-term policies with much lower benefit limits. Ignore the options with benefit caps of $50,000 or $100,000. Pay attention instead to the plans that offer at least $1 million in benefits.
Short-term insurance applications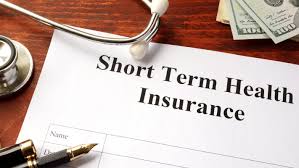 The application process is very simple for short-term policies. Once you select a plan, the online application is much shorter than it is for standard individual health insurance, and coverage can be effective as early as the next day. Call us anytime for a FREE QUOTE 813-563-5577.
There are no income-related questions (since short-term policies are not eligible for any of the ACA's premium subsidies), and the medical history section is generally quite short – nowhere near as onerous as the pre-2014 individual health insurance applications were.
Keep in mind that although the medical history section generally only addresses the most serious conditions in order to determine whether or not the applicant is eligible for coverage, short-term plans generally have blanket disclaimers stating that no pre-existing conditions are covered.
To be clear, short-term plans are not as good as the ACA-regulated policies that you can purchase during open enrollment or during a special enrollment period. Short-term insurance is not regulated by the ACA, so it doesn't have to follow the ACA's rules:
The plans still have benefit maximums, and they are not required to cover the ten essential benefits. (Most often, short-term plans don't cover maternity, prescription drugs, preventive care, or mental health/addiction treatment), they do not have to limit out-of-pocket maximums, and they do not cover pre-existing conditions. They also still use medical underwriting, so coverage is not guaranteed issue.
The majority of short-term plans do not cover outpatient prescriptions. Using a pharmacy discount card may lower medication costs without health insurance, and some discount prices may be lower than an insurance copay.
Not a qualifying event: losing short-term coverage
Although loss of existing minimum essential coverage is a qualifying event that triggers a special open enrollment period for ACA-compliant individual market plans, short-term policies are not considered minimum essential coverage, so the loss of short-term coverage is not a qualifying event (loss of a short-term plan is a qualifying event for employer-sponsored coverage, however, so you'd be able to enroll in a new employer's plan when you short-term plan ends). Let's say you lose your job and your employer-sponsored health plan. You then have a 60-day window during which you can enroll in an ACA-compliant plan.
You also have the option to buy a short-term plan at that point, and it may be available with a term of up to a year, depending on where you live. But when the short-term plan ends, you would no longer have access to an ACA-compliant plan (you'd have to wait until the next open enrollment, and a plan selected during open enrollment would become effective on January 1) and although you could purchase another short-term plan, your eligibility might depend on your current medical history. Some insurers offer guaranteed renewability under the new federal rules, meaning that people can renew the plan, without going through medical underwriting, and keep it for up to 36 months. But not all insurers offer this option.
Although short-term plans do not provide the level of coverage or consumer protections that the new ACA-compliant plans offer, obtaining a short-term policy is better than remaining uninsured. But your best bet is to maintain coverage under an ACA-compliant policy; if you're not enrolled, you'll want to do so if you experience a qualifying event (most people don't take advantage of their qualifying events, perhaps unaware that their opportunity to enroll is limited).
Obamacare Penalty
The federal tax penalty for not being enrolled in health insurance will be eliminated in 2019 because of recent changes made by the Trump Administration. However, those that received a penalty for not having health insurance in 2018 will still have to pay the penalty on your 2019 tax forms.
The 2018 tax penalty for not having health insurance is $695 for adults and $347.50 for children or 2% of your yearly income, whichever amount is more. This penalty was designed to protect both people from skipping out on health insurance and not being able to pay off their medical expenses in the event of injury or illness.
Find affordable health plans
Since 2015, we've helped thousands of clients enroll in CHEAP Individual or family Short-term medical, Obamacare, and Life Insurance plans in Tampa and all of Florida. Call us for a FREE QUOTE on CHEAP Health Insurance 813-563-5577