Despite popular belief, you are still able to get Obamacare, the informal name for the Patient Protection and Affordable Care Act. That's even with President Donald Trump's efforts to dismantle or repeal it. Read on for more information on how and when to enroll.
Do I want to get Obamacare?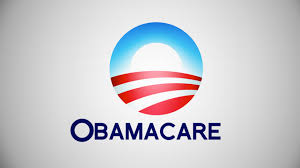 Anyone can get Obamacare, and you might be better off, depending on your circumstances. The next enrollment period is between November 1, 2019, and December 15, 2019. However, you may be able to qualify for a special enrollment period (more on that later). Even if not, you can always use the exchanges now to compare plans and find out how much of a subsidy you would get. Anyone can also use the exchanges to compare local physicians, hospitals, nursing homes, home health agencies, and dialysis services. Compare providers now.
If you don't have insurance, Obamacare affects you the most. If you've been without insurance this year, you'll longer be hit with a tax. President Trump's tax act repeals this tax effective 2019. But you could get hit with high medical costs. For example, diabetes treatment costs $26,971 per family. Neurological disorders like multiple sclerosis cost $34,167 on average. If you get cancer, you'll face a $30,000 bill.
Even if you're young and healthy, you're taking a financial risk by not getting insurance. If you go to the emergency room, you pay about $1,265 on average. If you can easily afford this, then it's worth the risk. If not, you might face bankruptcy. In fact, the number one cause of bankruptcy in this country is healthcare-related costs. That's just one of the many reasons why you should have health coverage.
If your income is below $45,000, the government will subsidize some or all of your premium. In that case, Obamacare will most definitely be cheaper. Healthcare.gov helps you figure this out. You can also call Star Nsurance at 813-563-5577 for a quick quote.
If your income is low enough (for example, less than $18,000 for an individual or $35,000 for a family of four), you may qualify for free insurance through Medicaid if your state expanded coverage. Healthcare.gov helps you determine if you are eligible for Medicaid. In some states like Florida, you can't get expanded Medicaid but at least you won't have to pay the tax. Healthcare.gov lists whether your state has expanded Medicaid coverage.
If you are under 30, you have two additional options. First, you can go on your parents' plans until you are 26. Second, you can buy a less-expensive catastrophic plan. It covers emergency room visits and hospital stays, but only three regular doctor visits.
If you have insurance, you can keep it whether it's a company plan or one you bought yourself. That's true even if it's catastrophic insurance, a retiree plan, COBRA or any other qualifying health plan. Keep in mind that a Discount Plan, Vision Care or Dental Discount Plan, or Worker's Comp does not qualify as insurance.
Even if you have insurance, go ahead and compare it to Obamacare plans. You may be able to get better coverage at a lower cost.
There are three ways this could happen:
Your plan was "grandfathered in." That means it was in existence before March 23, 2010, and, therefore, doesn't have to offer the Obamacare benefits. These include the 10 essential benefits, protection from being dropped if you get sick, and the ability to put your adult children on your plan.

You qualify for a subsidy or free health care. If, for example, you make less than $50,000 for an individual or$100,000 for a family of four, the government may pay for all or part of your insurance.

Your company drops your insurance plan. The Congressional Budget Office found that happened to 3 million to 5 million employees. or
You Have Medicare or Medicaid – You already have Obamacare.
Comparing Plans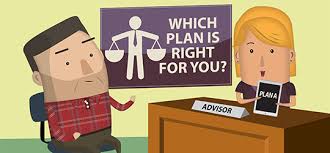 If you've decided to take advantage of Obamacare, then go to the health insurance marketplace. You'll be prompted to enter your state since some of them have their own marketplaces. You'll then create an account using your name and email address. You'll then create a user name, password and answer three security questions. You will receive an email to authenticate your account. In addition to shopping for plans, you can find out how much in subsidies you qualify for. To do that, you'll need your Social Security number, and your most recent W2, 1099, or other income information.
Compare the premiums, deductibles, and copays between the plans. All plans will offer services in each of the 10 essential benefit categories, as well as the other Obamacare benefits. Plans are grouped into four different categories, arranged by the amount of coverage. Those with the least coverage have the lowest premiums. Here's how much you'll pay in total health care costs for the plans in each category:
Bronze – 60%
Silver – 30%
Gold – 20%
Platinum – 10%

Starting November 1, you can buy the plan you want. There are five factors that predict how much Obamacare will cost you. One is the type of plan. The other four are your age, income, family size, and location. You also must submit payment 15 days before coverage begins.
Missed open enrollment? How to still get Cheap Health Insurance.

Buying health insurance outside of open enrollment:
Open enrollment for 2019 coverage ended on December 15, 2018 in most states, although seven states and the District of Columbia have extended enrollment deadlines. Millions of Americans selected ACA-compliant plans through the exchanges — and outside the exchanges — during open enrollment.
But there are still millions of Americans who don't have coverage, and the uninsured rate has been increasing throughout 2017 and 2018, due to the Trump Administration's approach to health care reform.
If you don't have health insurance, you may have to wait until November to sign up for a plan that will take effect the following January. But you may find that you can still get coverage for 2019. Let's take a look.
Native Americans, those eligible for Medicaid/CHIP can enroll year-round
Native Americans can enroll in exchange plans year-round.
And people who qualify for Medicaid or CHIP can also enroll at any time. Income limits are fairly high for CHIP eligibility, so be sure you check your state's eligibility limits before assuming that your kids wouldn't be eligible — benefits very much extend to middle-class households.
And in states where Medicaid has been expanded, a single individual earning up to $16,753 can enroll in Medicaid (this amount will be higher after the federal poverty level numbers for 2019 become available).
A qualifying event at any time of the year will likely to allow you to enroll
Applicants who experience a qualifying event gain access to a special enrollment period (SEP) to shop for plans in the exchange (or off-exchange, in most cases) with premium subsidies available in the exchange for eligible enrollees.
HHS stepped up enforcement of special enrollment period eligibility verification in 2016, and further increased the eligibility verification process in 2017. So if you experience a qualifying event, be prepared to provide proof of it when you enroll.
And although a permanent move to an area where different health plans are available used to trigger a SEP regardless of whether you had coverage before the move, that's no longer the case. You must have coverage in force before your move in order to qualify for a SEP in your new location. The same is true of getting married: In most cases, at least one spouse must have already had coverage in order for the marriage to trigger a SEP.
But without a qualifying event, health insurance is not available outside of general open enrollment, on or off-exchange. (Nevada is an exception: off-exchange plans in Nevada are available for purchase year-round, but the carrier can impose a 90-day waiting period before coverage takes effect).
Unfortunately, this fact has caught many people by surprise over the last few years. And the open enrollment schedules changed nearly every year for the first five years of ACA implementation, which further added to the confusion.
The first open enrollment period was six months long; the second and third were both three months, but the dates were different. And while the fourth open enrollment period followed the same schedule as the third, the fifth (for 2018 coverage) was dramatically shorter than open enrollment had been in prior years. That shorter open enrollment period continued to be used for 2019 coverage, and is expected to be the enrollment window in all future years as well.
If you're curious about your eligibility for a special enrollment period, call (813) 563-5577 to discuss your situation with a licensed insurance professional at Star Nsurance.
Shortened open enrollment schedule may have caught people off guard, and there's considerable confusion about the status of the ACA
For 2018, HHS had originally planned to keep the same November 1 – January 31 schedule, but a market stabilization rule finalized in April 2017 shortened open enrollment for 2018, scheduling it to run from November 1 to December 15 in 2017 (the same schedule that was already planned for 2019 coverage and beyond).
The change was not without controversy, as there was disagreement in terms of whether the shorter open enrollment period for 2018 coverage would ultimately have a market stabilizing effect. California's Insurance Commissioner, for example, believed it would do the opposite. (California was one of three state-run exchanges that opted to keep the full three-month open enrollment period for 2018 coverage, and has codified a three-month open enrollment into state law for future years.)
Compounding the shorter open enrollment period was the Trump Administration's decision to drastically cut funding for outreach, marketing, and enrollment assistance for the federally run exchange — and funding was again cut dramatically in the leadup to the open enrollment period for 2019 coverage. Although the Obama Administration had already planned to switch to a shorter enrollment period in the fall of 2018, the assumption was that a Democratic administration would have maintained or increased federal funding to support enrollment — they almost certainly would not have cut it.
However, despite the shorter open enrollment period and the drastic reduction in federal funding for outreach and marketing, enrollment in HealthCare.gov ended up only slightly lower for 2018 than it had been in 2017. Grassroots advocates across the country worked to educate people about open enrollment and the options available to them, and the larger premium subsidies (due to the way the cost of cost-sharing reductions was added to silver plan premiums in most states) made coverage for 2018 more affordable than it had been in past years for millions of enrollees. Enrollment for 2019 has been trending quite a bit lower in HealthCare.gov states. This is due to a variety of factors, including the elimination of the ACA's individual mandate penalty (after the end of 2018) and the expansion of short-term plans as an alternative for healthy enrollees. More information on the short-term plans in an upcoming blog post.
If you are interested in getting more information on the Health Insurance options available to you, give us a call at 813-563-5577 and our licensed agents can discuss the best plans for your situation. Call us today!