There is a big difference between how much car insurance Florida drivers are required to carry, and how much they really need to have to truly protect themselves and their families.
Let us first consider how much a Florida driver is legally required to carry. The answer is "very little." See chart below for the breakdown and read further for more specifics.

To own and maintain a Florida license plate and registration, a Florida motorist is required to purchase a minimum of
$10,000 personal injury protection (PIP) aka "Florida No Fault Insurance."
$10,000 property damage liability (PDL).
PIP pays 80% of your medical bills, and up to 60% of lost wages, up to the limit of your policy. Since the minimum requirement is $10,000, that is the amount most drivers carry.
Obviously, $10,000 of PIP is woefully insufficient to cover you, your family and others in most types of serious accidents. And, unless a driver has committed a DUI offense in the recent past, liability insurance is not a requirement in Florida.
For this reason, optional coverage is available for Florida drivers to purchase, which we will go into detail below. Speak with a Licensed Insurance Agent at Star Nsurance today. Call 813-563-5577
How much and what kind of optional car insurance should you have?

The question of how much car insurance to buy is difficult to answer because it becomes a personal decision, often based on each individual's or family's finances. Plus, Florida's car insurance laws and requirements are confusing at best.
The following explanation is provided to demystify your insurance options, and to help you understand why certain types of insurance create the best way to protect yourself and others.
Types of car insurance Florida drivers may voluntarily purchase – in addition to the required minimum:
Bodily Injury Liability Insurance


Bodily injury (BI) liability insurance pays money damages if you cause an accident and injure someone else. You purchase BI to help to protect your assets. Without BI coverage, your personal assets may be at risk.
If you are partially or totally responsible for a car accident in which someone sustains serious injury, the injured person(s) can sue you for damages. By owning BI liability coverage, your policy would serve to reimburse the injured party up to the policy limits. BI coverage also pays towards the cost of your defense in these cases.
Minimum bodily injury coverage can be $10,000 per person/$20,000 per accident. Recommended coverage is generally higher, and can range from $15,000/$30,000 to $250,000/$500,000 or more.
As explained below, you must have bodily injury coverage in order to be eligible to purchase Uninsured Motorist (UM) coverage.
Uninsured Motorist / Underinsured Motorist (UM) Insurance

UM insurance coverage pays for your damages if you are in an accident and the negligent driver either has no bodily injury liability insurance (Uninsured Motorist) or does not have enough BI to reimburse your losses (Underinsured Motorist).
Once your PIP coverage is used up and it is determined the at-fault driver has little or no liability insurance to pursue, your UM coverage kicks in. UM pays for medical bills, lost wages, and (very importantly) pain and suffering.
Florida law requires insurance companies who sell bodily injury (BI) liability policies to offer an equal amount of uninsured motorist (UM) coverage on each policy.
Like BI, UM is not mandatory. But you must specifically reject (in writing) that offer of UM coverage. You can also specifically choose to buy lesser coverage. You are entitled to UM up to the limit of the bodily injury liability coverage you elect in your policy.
Stacked UM
When you own more than one car, you can purchase stacked UM insurance—you get to add one UM policy on top of another, and the policy limits are added together.
If you have two cars and a truck, with $100,000 of UM coverage on each vehicle, the stacked coverage for you and your family amounts to $300,000.
Stacked coverage generally applies to "Class I" insureds: the named insured, spouse, and resident relatives. Stacked UM coverage follows the insured, so whether you or a family member are injured as a pedestrian, a passenger in another car, or you are driving someone else's car, your UM policy covers you.
Unless you reject the UM coverage in writing, stacking of UM coverage is presumed.
Non-stacked UM

If you have non-stacked UM, you may only recover damages if you are in a wreck while in the insured automobile.
Extended PIP

In the case of serious injuries, standard PIP coverage does not go far. It is worth considering increasing PIP coverage to $50,000 or $100,000 in the event your medical bills and lost wages are in excess of $10,000.
Medical Payment Insurance

Florida drivers may also elect to buy Medical Payments Coverage (Med Pay) to supplement PIP coverage. This can be especially beneficial for people who do not have health insurance. PIP covers 80% of your medical bills, and Med Pay can cover the remaining 20%. Most insurance policies offer Med Pay in the amount of $5000. Med Pay does not cover lost wages.
Full Coverage Insurance aka Comprehensive and Collision
Full coverage insurance is not required in Florida or in any other state. This is coverage that protects you and your automobile. If you feel that you do not need collision coverage or comprehensive coverage, then you are not obligated to buy this policy.

TIP: This is the most expensive coverage because you are insuring your vehicle and asking the insurance company to pay for the damages you do to your car. To get a cheaper policy, you can waive this coverage. We only recommend this for older or less expensive vehicles. Call us today if you have any questions.

Many motorists are surprised to learn that they can cut their car insurance premiums in half (or perhaps even more) by cutting full coverage from their policy.

Full coverage auto insurance protects you if your vehicle is damaged or totaled, covering both collision and comprehensive coverage. Read more on this HERE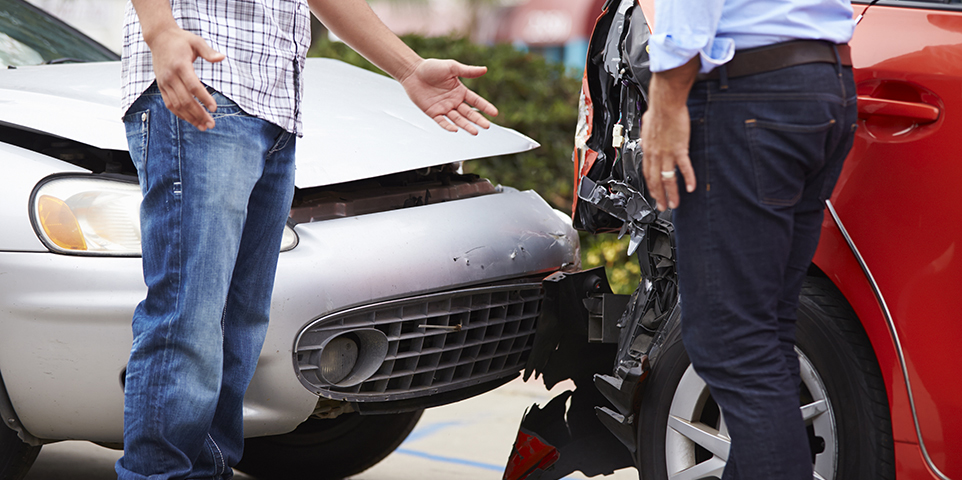 Comprehensive:
Comprehensive coverage will cover physical damage for all the things that can happen to your vehicle other than a collision. Full coverage cannot be possible without comprehensive coverage.
Here are a few specifics covered by most comprehensive plans:
Animal-induced damage
Falling objects
Fire
Theft
Vandalism
Weather damage
Collision:
Collision coverage is the coverage that gives you the broadest protection and is always included in full coverage auto insurance. Collision coverage ensures your vehicle will be covered regardless of what causes the damage. Collision covers damage for all accidents and since collision cannot be purchased without comprehensive coverage anything other than an accident will still be covered.
Remember, though full coverage car insurance is not required by law, most car dealerships and banks will require their financing customers to purchase a comprehensive insurance policy instead of just liability insurance.
If your vehicle is all paid up and 100% yours, you may be wondering whether or not you should keep your full coverage policy.Just because you can drop full coverage doesn't mean it is necessarily a good idea. The key is striking a balance between risk tolerance and affordability.
On the one hand, you could have more coverage than you realistically need, which means you're wasting money. On the other hand, if you purchase insufficient insurance, you could be out of luck following an accident.
Here's a scenario: Let's say you buy a brand new $30,000 car with cash. Could you afford to replace it on your own if you're at fault in an accident and have only liability insurance? Maybe.
But is it worth saving a couple hundred dollars a year on insurance to take the risk? Probably not.
At its core, auto insurance is the transfer of risk. These are just a few of the questions you need to ask as you make the decision.

Are you adequately insured?
As Licensed Insurance agents who meet with hundreds of clients per month, we often see families suffer because they carried only the minimum coverage. Because they met Florida's minimum requirements, they believed they were adequately protected. Star Nsurance is always available to take a look at your Car Insurance policy and see if you have the needed coverages you desire. Call us anytime 813-563-5577.
Do you know how much car insurance you have? If you are unsure of your automobile coverage, now is the perfect time to examine and understand what insurance policies you have. Go through them with your insurance agent. Do you feel comfortable that you are fully covered? Is it time to make a change?
A good rule of thumb is, play it safe and carry as much insurance as you reasonably can. It is beneficial to opt for stackable UM coverage if you are financially able to.
Getting the RIGHT Insurance policy for the CHEAPEST price.

As Florida licensed Insurance agents, we have helped thousands of clients get the best Insurance coverage for the cheapest price by shopping around to over fifty different carriers. If you are in need of a Cheap Car Insurance policy or just feel you are paying too much, give Star Nsurance a call for a FREE five minute Car Insurance quote! 813-563-5577